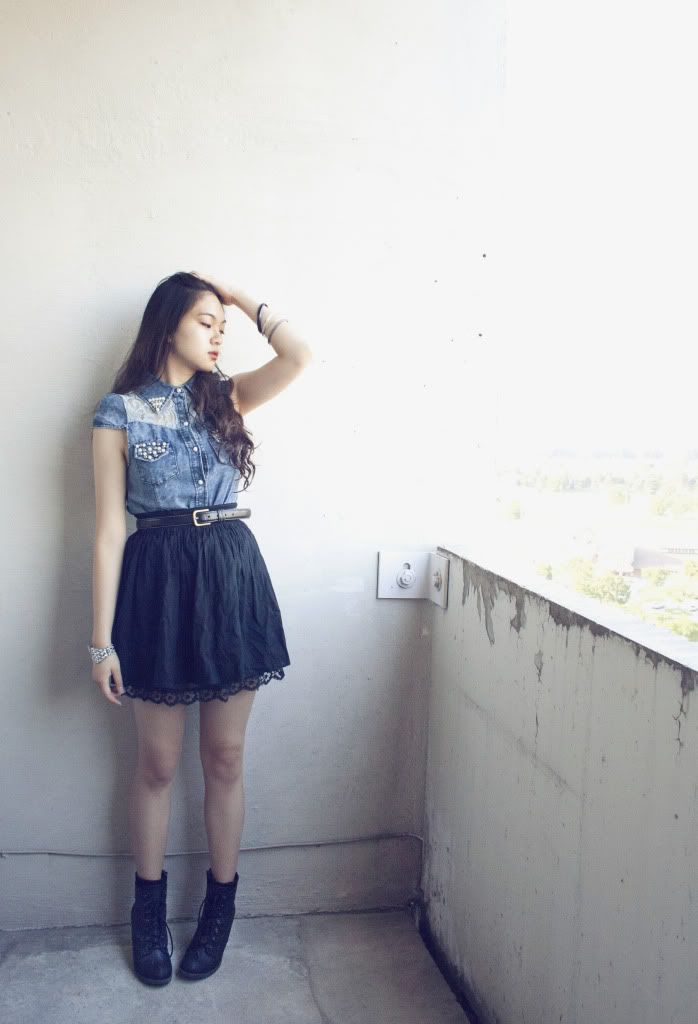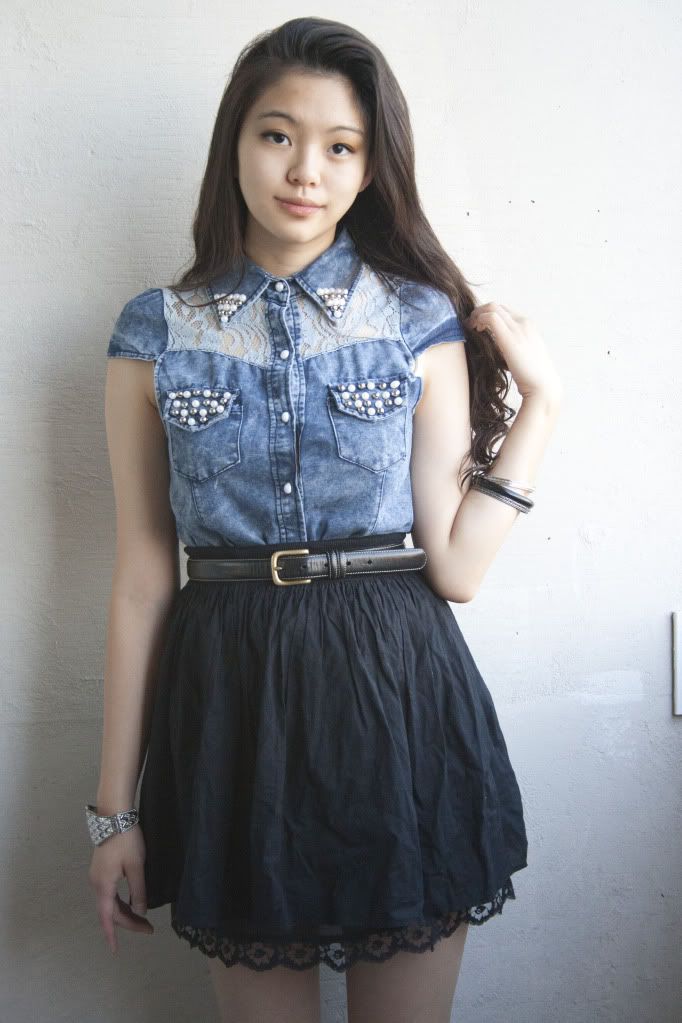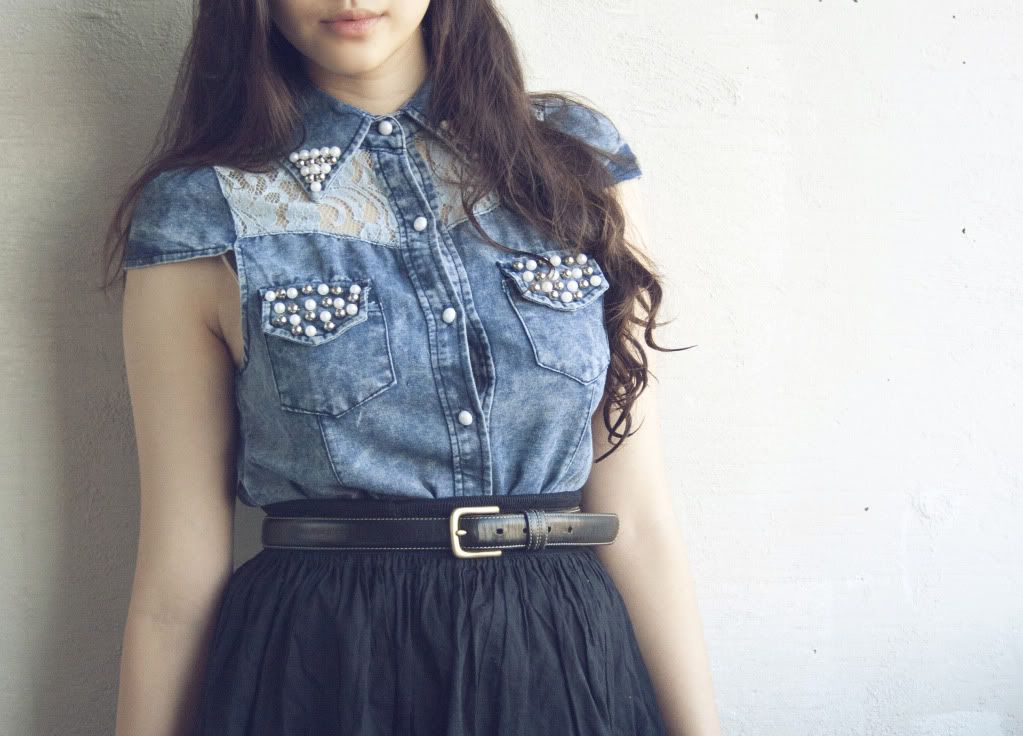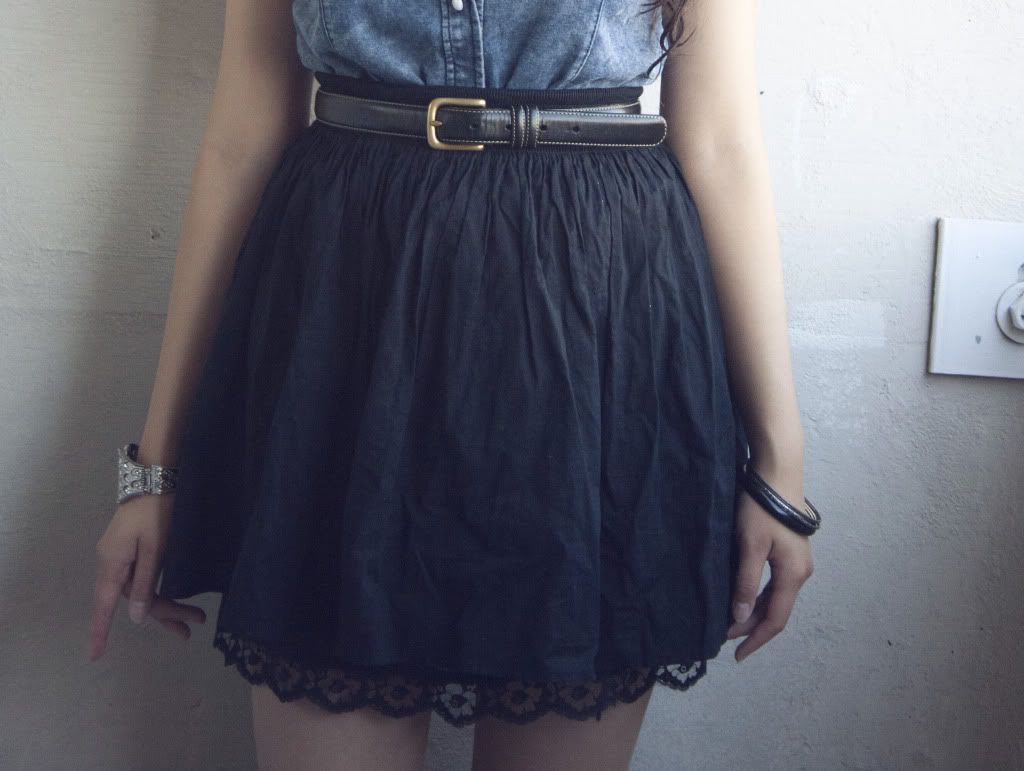 acid wash denim playsuit - wawa boutique
black skirt - h&m
black lace underskirt - mom's closet
black lace up boots - spring
i'm completely obsessed with this denim playsuit (which i wore as a top) that i got with my mom a few weeks back . i'm in love with the lace cutout and the bead detailing, its perfect except it's a little bit small on me (dang you asian store one size fit all). since the acid wash denim was a bit heavy and grungy i tried to balance it out with something more delicate, a thin black skirt with a lace underskirt underneath.
today i had one of the most productive days of my entire summer. i managed to finish an image for my commissions, shoot an ootd, do an illustration for that ootd and bleach/ombre a pair of shorts and IT WAS AWESOME.
after that i decided i wanted to do some more so i finally got around to redesigning my blogger layout (woo hoo), which was kind of painful but also rewarding because while it was really confusing it was also nice to see how everything turned out. now i just have to put in some custom banners tomorrow or the day after. :)
i'm behind on some posts here because i've been pretty busy and a little bit lazy but i've been pretty active on my
daily tumblr
and on my
lookbook
where i post rather frequently (ootd's as well as daily inspirations and creations).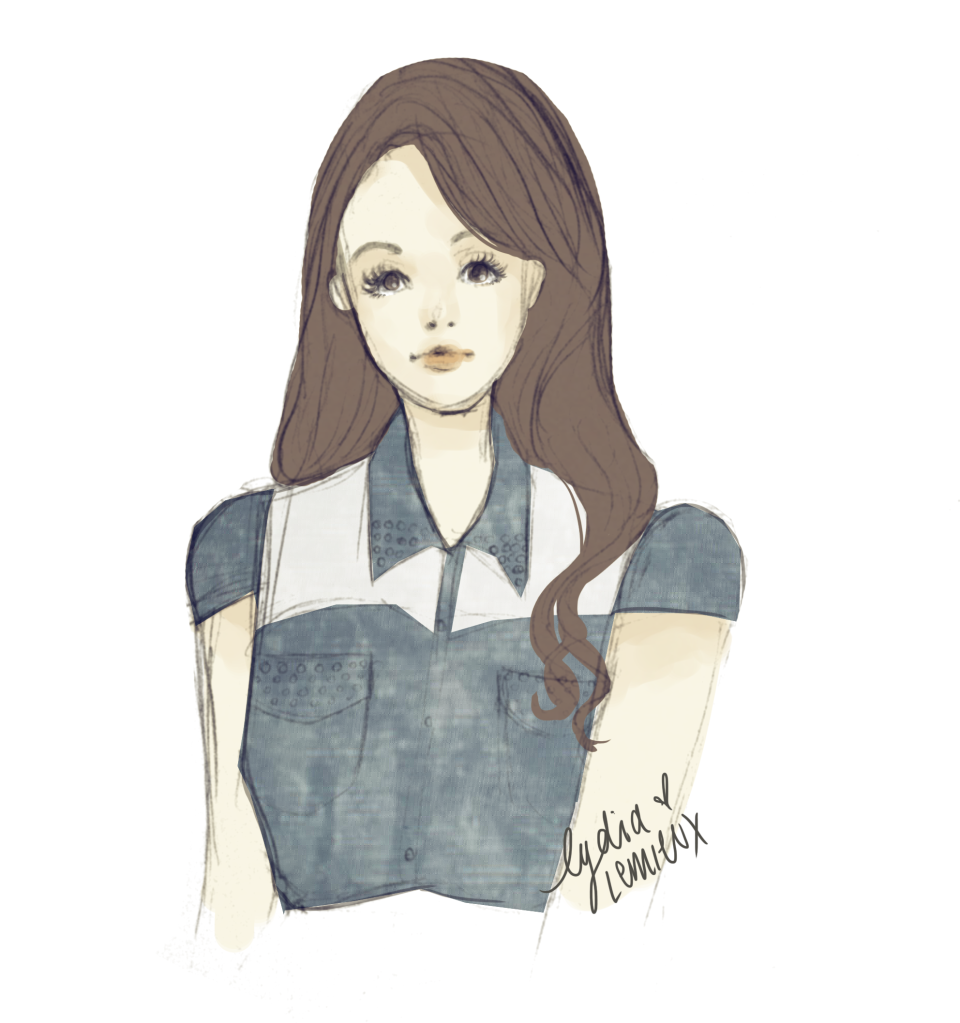 i'm also trying to do illustrations for all of my ootd's which will be really really hard to do but i think it'll be really beneficial and will help improve my skills. sooo challenge accepted.. kind of. :)
more posts coming soon ! <3
xx
love lydia lemieux