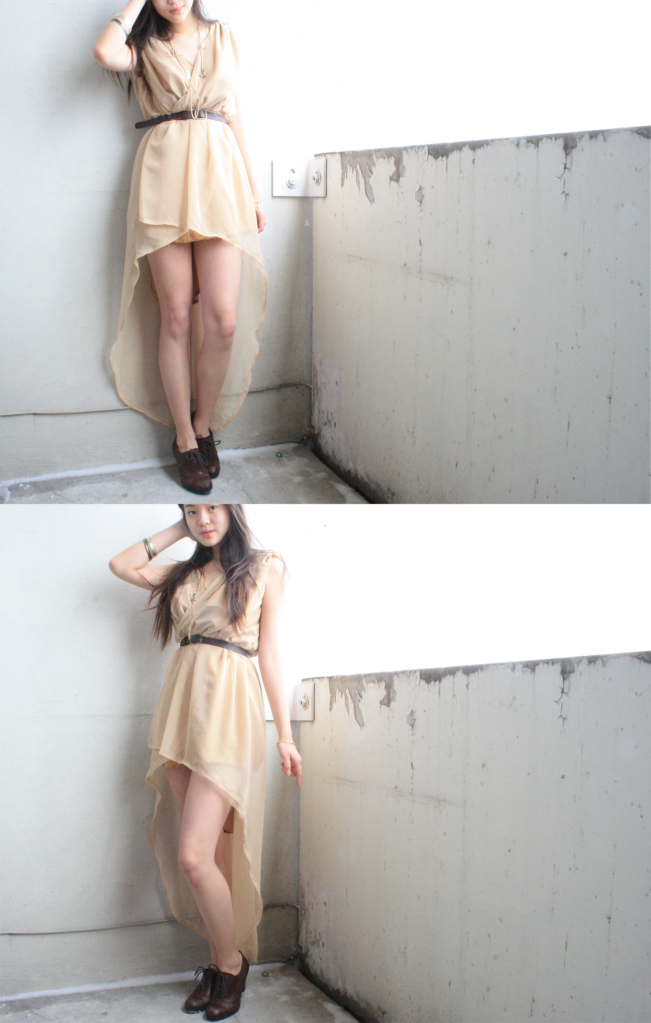 Asymmetrical Dress - Self Made
Jewellery - Ardenes
Heeled Oxfords - Locale
I have not posted for a very very long time, and this dress is primarily why.
I started making this dress about two weeks ago in hopes of finishing it by my school's Semi-Formal event. I actually managed to finish it (the day before... haha...) in time for the event.
This dress is based off of the INLOVEWITHFASHION dresses. I think they're so cute but instead of buying one (I am a poor poor child) I decided to make my own. It's my first time making something so big and it was a challenge, but it was also really rewarding.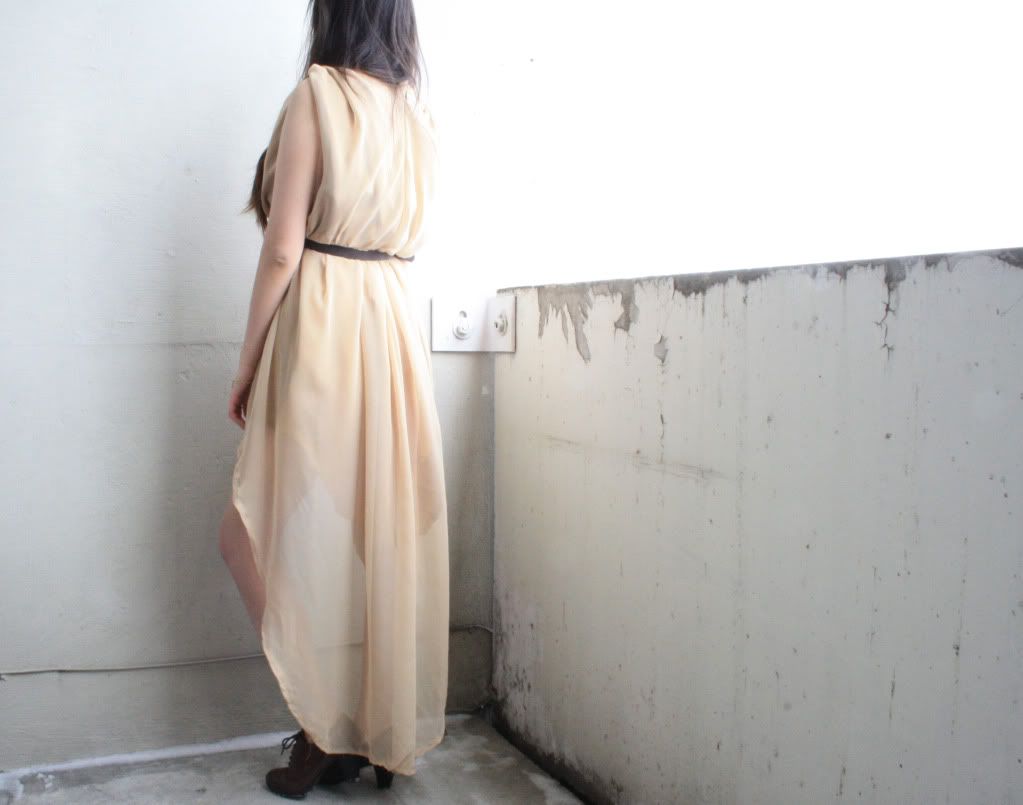 I got a lot of comments on making my own dress and being the oddest one there. I broke the short skirt rule and had this ankle-length back. I know girls respect it but I'm pretty sure all the guys found it rather distasteful and completely unsexy (it's stereotypical, but I think sometimes guys just want a girl in a short skirt). Which is all fine by me.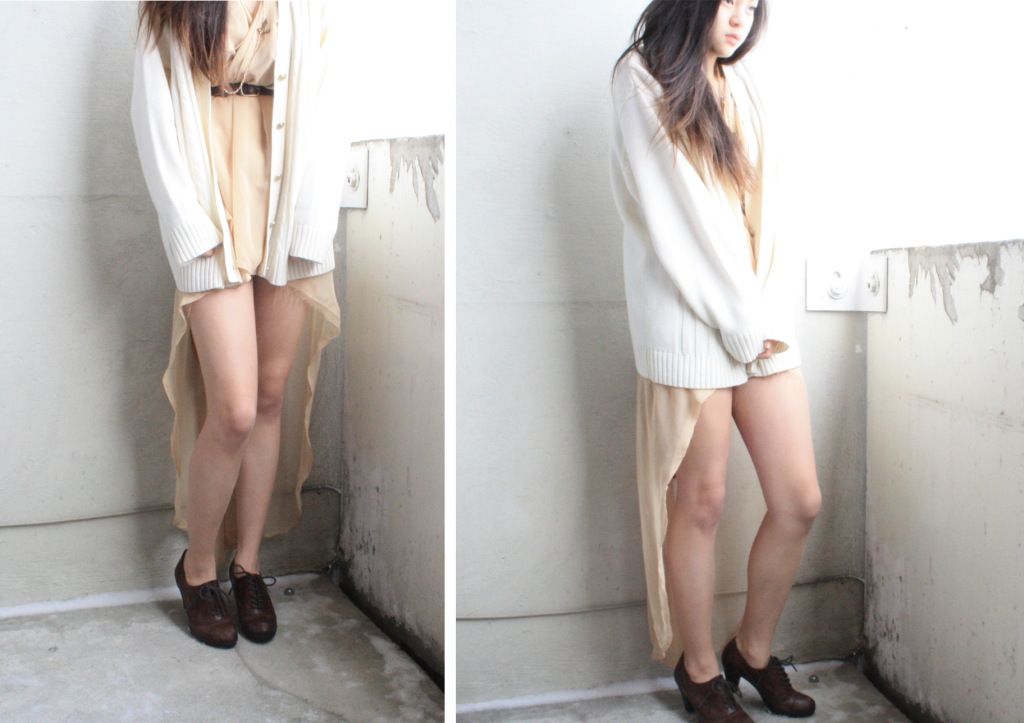 In Toronto it dropped by a lovely 15 degrees the day before our Semi-Formal so when I went out to take these pictures I basically wanted to die. Can you see the snow on the ground?!
I know I'm complaining way too much, fashion bloggers take dress pictures in the snow all the time. But I swear after the shoot, my camera was frozen to my tripod and I felt so numb I wondered if I was just getting used to the cold or if I had frostbite.
I did my test shots with a warm knit cardigan and then I took it off for the actual pictures and everything just went downhill from there.... haha.
Anyways! Now that Semi Formal is over and done I'm thinking I don't want to go near a sewing project anytime soon. I mean, I've spent the last two weeks crouching over a sewing machine.
Now that all that is over I feel my life kinda going back to normal?
I'll definitely be posting more and shooting more (hurray, I can have hobbies again!) and catching up with all kinds of other work and people and objects of recent neglect!