Lately I've discovered a new found passion for making clothes. I've also discovered that I am a work-a-holic. So with the combination of these two recent discoveries, I have created a new endless work schedule for myself which consists of me going to school, patterning and sewing and making clothes all day, going home, working on all my other courses, and occasionally taking breaks to see the light of day or to blink. After all of it, I sleep and then repeat.
It's actually much healthier than it sounds. Except most of my relationships suffer because of it. Sorry friends & acquaintances & boyfriend!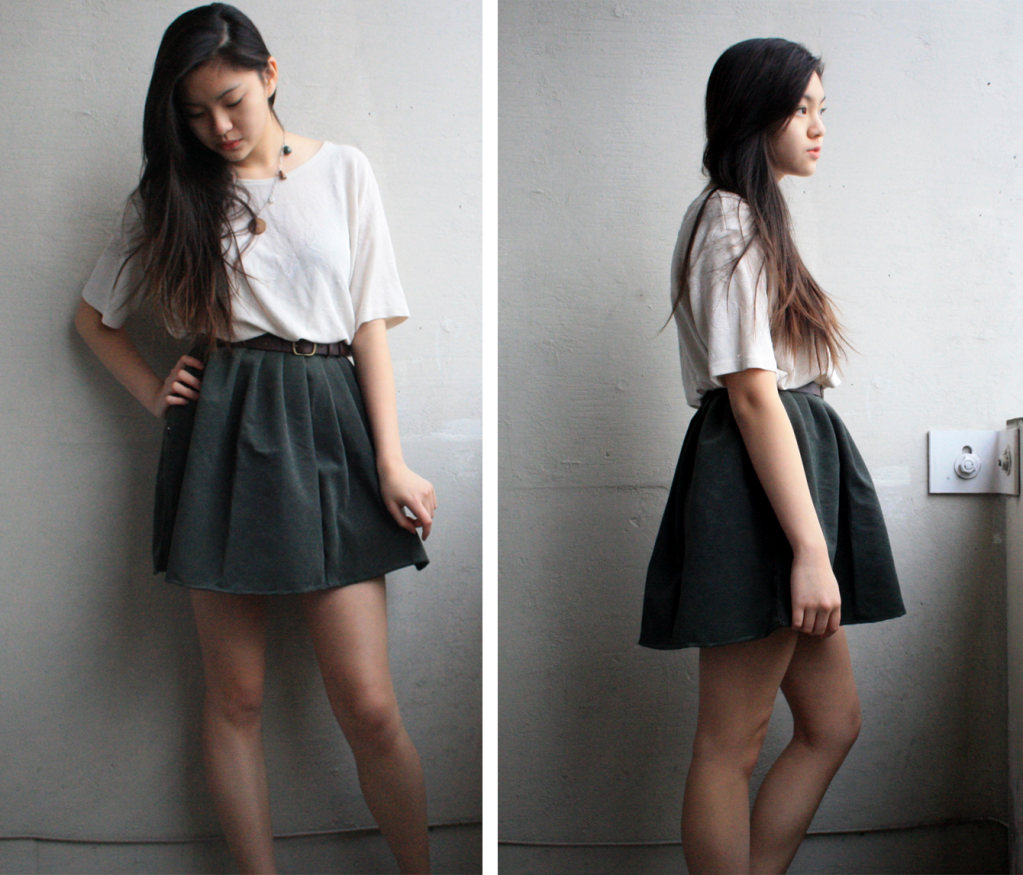 White Floral Embroidered Top - Thrifted
Pleated Skirt - Self Made
I made this pleated skirt about two weeks ago as practice for making my semi-formal dress. It actually came out nicer than I expected considering it was my first time working with pleats as well as invisible zippers and clasps. It was a good learning lesson indeed... also... I never want to look at a pleat again.
On another note, I found a new place to shoot! Many times my fashion blogger friend, Joyce, and I will debate 'how far will a fashion blogger go to get a good picture?' This question would not leave my mind as I set up my tripod on my balcony and stepped out into freezing Canadian weather... in a skirt. All for somewhat adequate lighting.
Sob.
Can you see the difference between outdoor photography and indoor? Outdoor shots also don't require as much editing which is VERY nice and time saving. I just can't wait till it's warmer. Why, Canada, why?!
I know all I do these days is complain about how I have no time. But I guess that's what it really is. I was supposed to get a lot of work done today but then this cutie came over with a bunch of family friends so all possibility of productivity went down the drain! After today I have to finish sewing and putting together my semi-formal dress by next Wednesday while keeping up with all of my other courses. I know highschool shouldn't be this busy or packed or hard but I guess I bring it on myself by overachieving and setting such high goals with such tight deadlines. Sometimes I really wonder, why do I do this to myself?
Ah well, back to work!