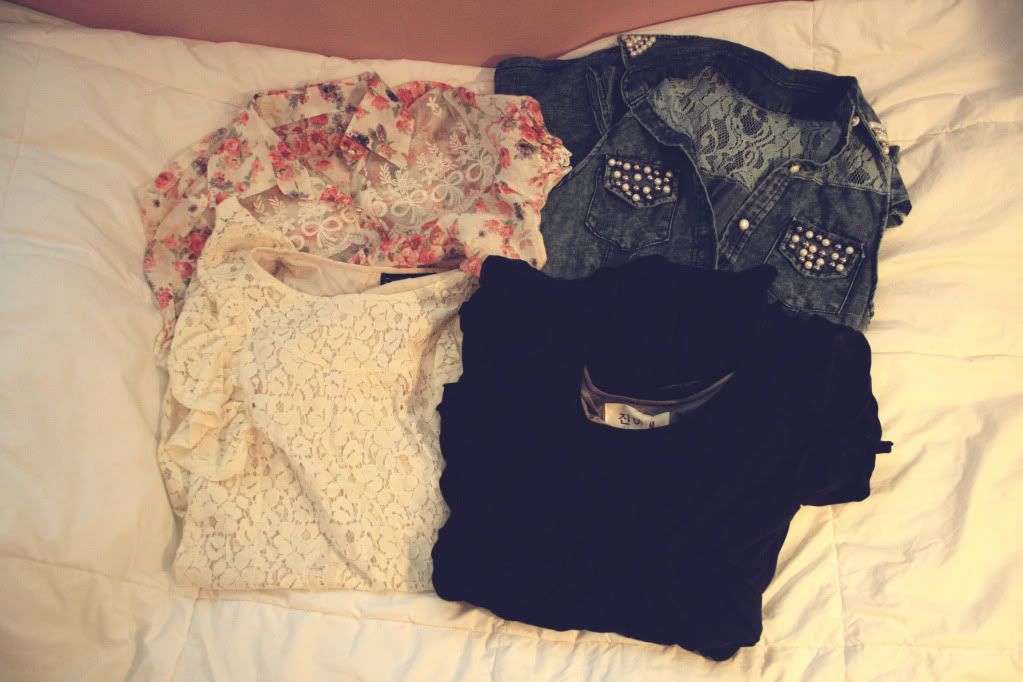 Today my mom and I decided to go 'window shopping', but as everybody knows... that never really works out. I've been shopping thrift clothes for months now and it's a habit that my mom hates. Apparently I dress way too old for my age? Pshft..
Maybe.
So she was completely intent on me getting clothes that would make me look more 'my age'.
I ended up getting three dresses and a floral dress shirt (as you can see in the picture above) at different boutiques in this mall known as Pacific Mall.
If you don't live in Toronto or Canada you probably don't know what Pacific Mall is, but basically it's like a mini version of a Chinese shopping street, all condensed and stuffed into a warehouse.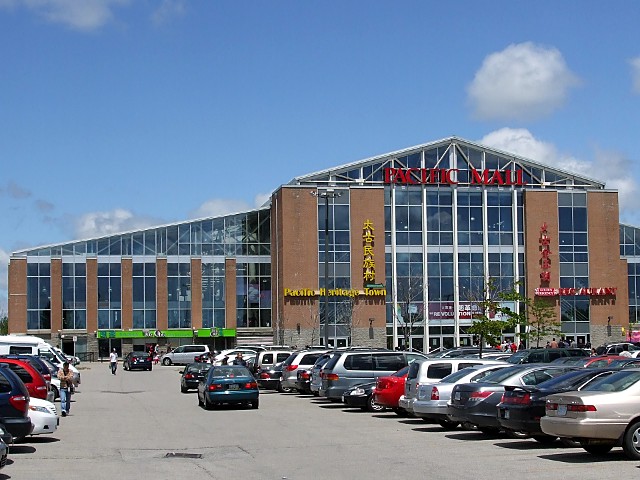 Okay.. I swear it's better than I'm making it sound. See it's not so bad right?
It's really great because asian people still have access to things they would otherwise have to purchase from asia. There's everything you could possibly want; herbal medicine stores, bubble tea, cute clothing boutiques, really shady fake designer brand items, illegally reproduced dvd's, the list goes on and on...
I love shopping at Pacific Malls because the styles are more unique than the styles you would find in a normal mall. There are a lot of one of a kind styles and lots of more asian styled clothing. Also if you're chinese you have this great thing, often know as bargaining, and if you're really good at it, life is awesome for you.
The only downside is probably that the quality can often be questionable.. at Pacific Mall, you usually get what you pay for. Also they don't have sizes, which sounds really terrible but it's not. Everything is one size fits all and somehow it kinda usually works. (I guess asian people aren't that various in size? I dunno...)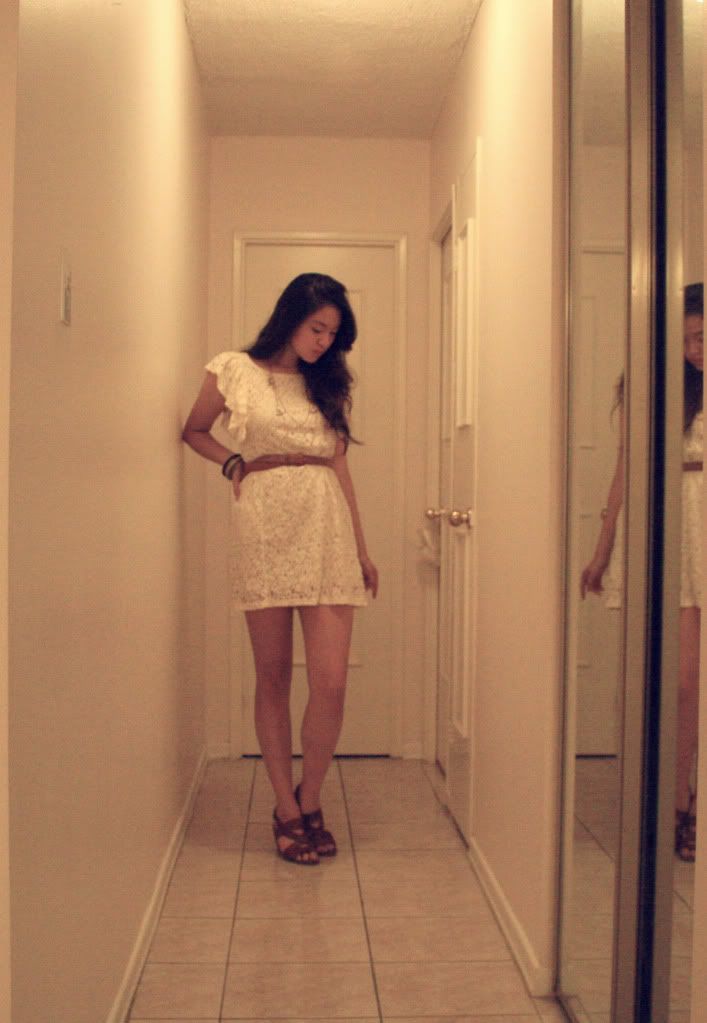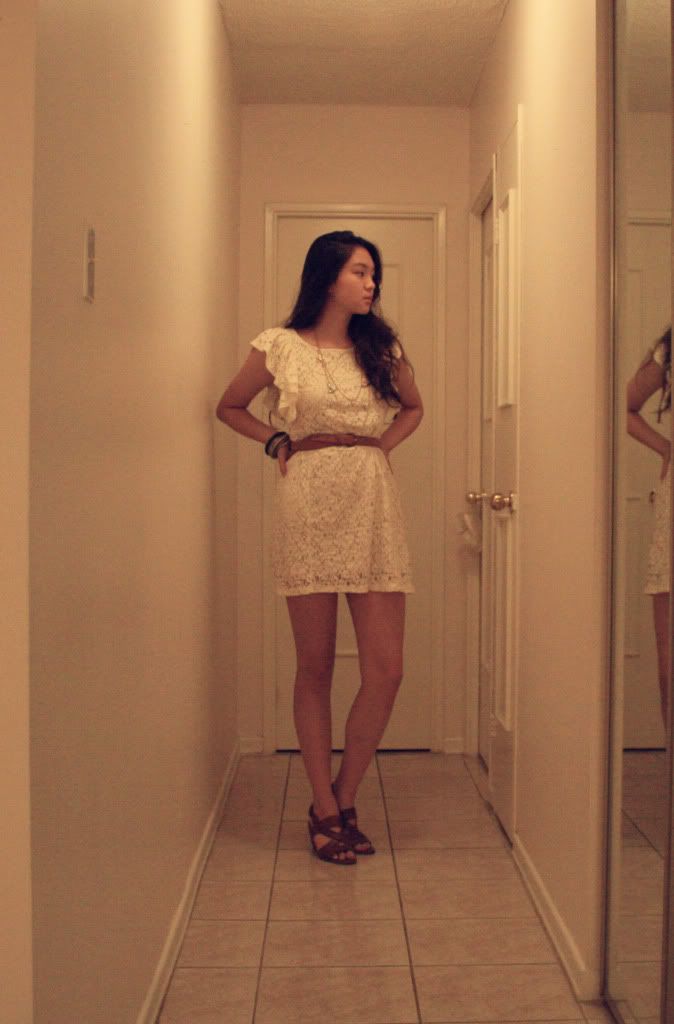 I've been wanting a white crochet dress for a while now but I was holding back because they just seemed so common. But I finally gave in and got this one. I like the shape of the sleeves, makes the dress a little more special. I also like how it can be casual but also formal.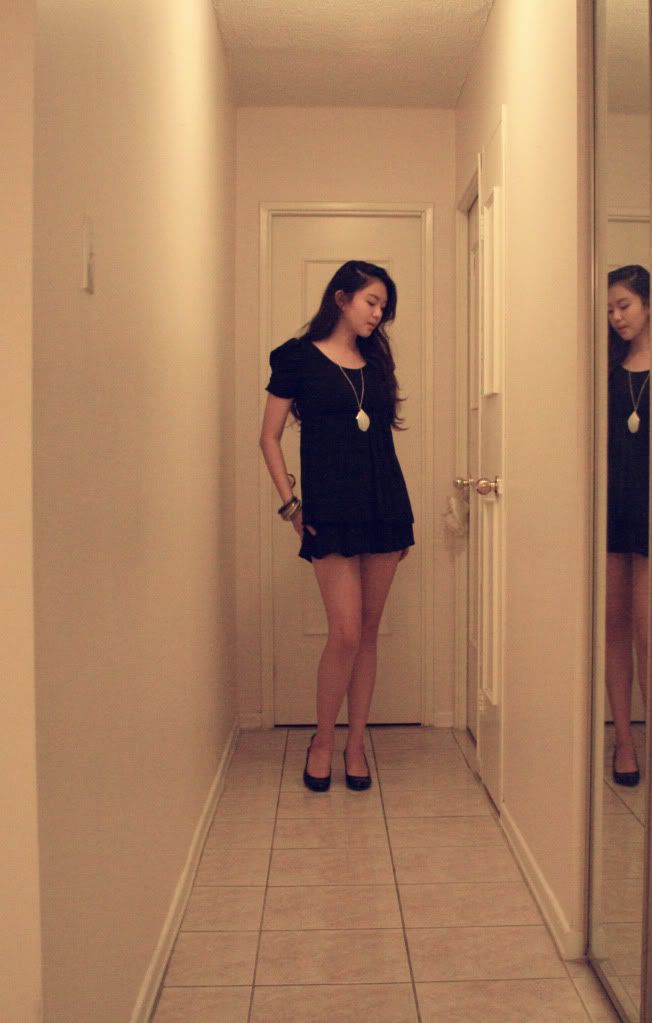 This little black dress was from the same store as the white one, and with the help of bargaining I got both of them for only $35. I love Pacific Mall.
It's hard to tell with the lighting, but the dress has two tiers and ruffle sleeves. Although it's simple it's also really cute and really comfortable.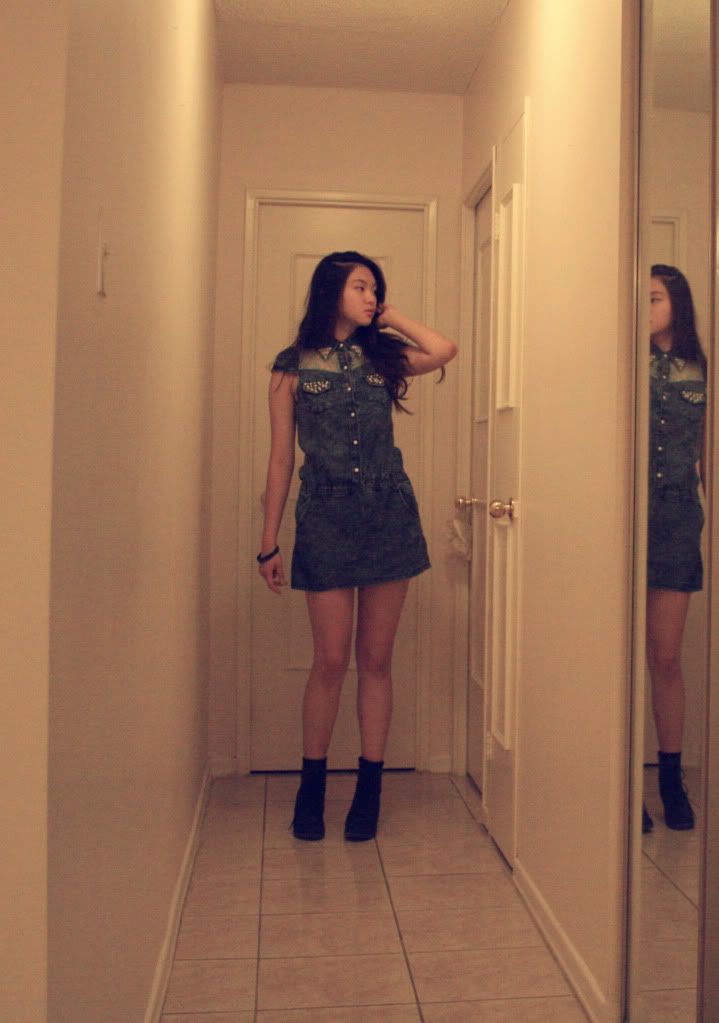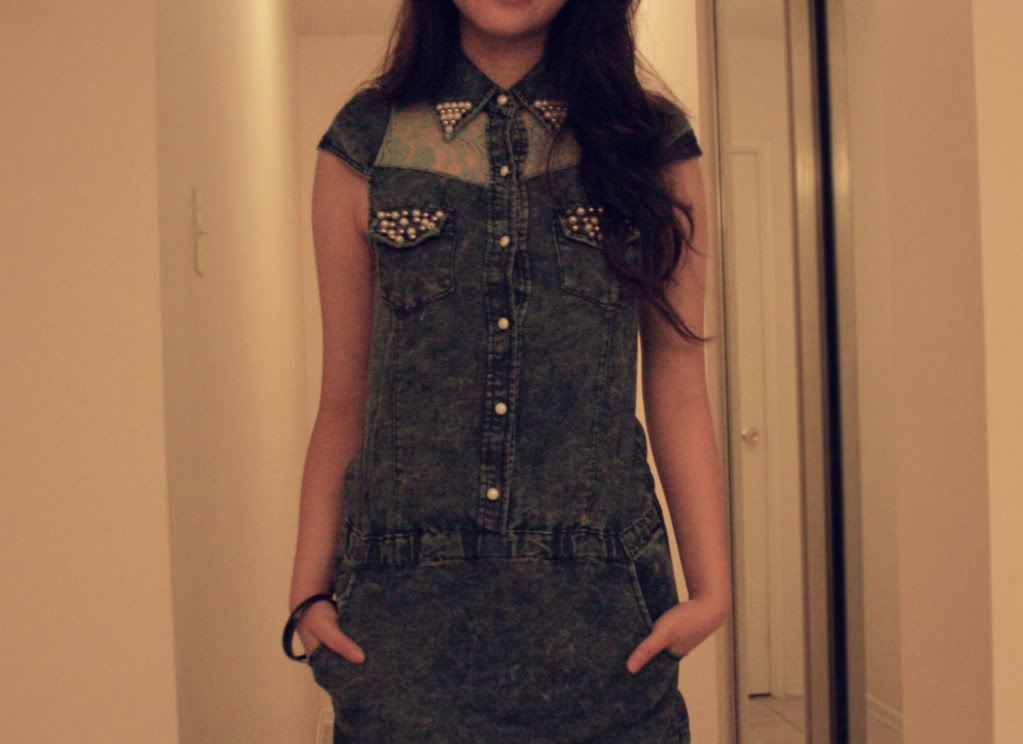 This was definitely my favorite purchase. I love the grungy feel of the acid washed denim against the girly lace and pearl beads.
This is what I mean when I say there are more unique and one of a kind styles at Pacific Mall. It's like shopping at a real life Etsy marketplace.
I honestly totally forgot how great shopping there could be, but I think I'll definitely be visiting more often now. I can't just live in thrift stores my whole life, right?